Hi, I'm Jake!
I Help Early Stage Founders Build & Scale Startups 📈🚀
I'm a strategic consultant and advisor for high-growth startups. I work with founders and startup teams on growth and people operations—specifically how to hire, build and scale teams, fast.
Jake Huber
| Startup Consultant
Over the last 10+ years I've developed proven playbooks to help early-stage founders scale their teams and operations through my own experience and experimentation:
💪 Advising CEOs on people ops, hiring and employer brand, e.g. helping Veho grow 4X from 70 to 285 employees and increasing candidate inbound by 500% in 6 months.
🚀 Building 40 SaaS and Marketplace Startups from the ground up as a Startup Studio Director where I coached CEOs on the journey from idea to fundraising.
📈 Hiring, developing and scaling national operations teams from 0 to 50+ and launching over 15 new markets at VC-backed startups (including Uber).
How I Help Founders
| Advising & Coaching
I advise early-stage founders and CEOs on growth, scaling people operations, building teams and launching new products/markets:
👪 People Ops Strategy
Building playbooks and processes around hiring, onboarding, leveling up employer brand and scaling teams through hyper growth.
💻 Scaling Operations
Identifying opportunities to streamline and automate processes and introduce best practices to optimize workflows.
🚀 Launching New Markets
Creating clear and defined go-to-market strategies and market launch playbooks to make it a repeatable process.
📈 Growth Strategy
Developing customer personas, go-to-market plans, channel experiments, referral programs, supply growth strategies.
🔎 Testing New Ideas
Designing new business models, identifying assumptions and risks, designing and run experiments, validating ideas.
🤲 Managing People & Teams
Managing people is often the hardest part of scaling—setting goals and creating OKRs, managing performance, motivating and inspiring teams.
Startups I've Mentored & Advised:
Places Where I've Mentored & Advised Startup Founders:
Reach out to me if you're a founder who needs help scaling your startup.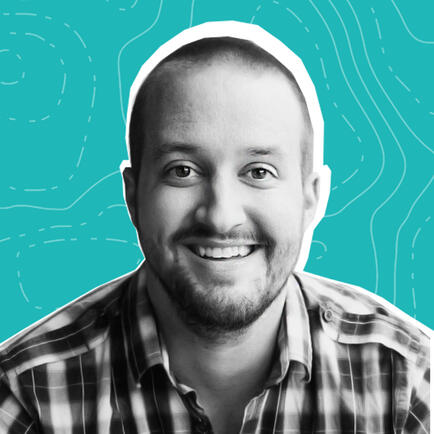 Tyler Morgan
CEO & Co-Founder of Upkid (Techstars '21)
"Jake is by far one of the best advisors and mentors that I have worked with. His expertise in growing startups and tackling all of the intricate problems is invaluable. But more importantly, I feel that he truly cares about me and that I succeed as a founder. Jake has become a great friend and valued mentor for our company."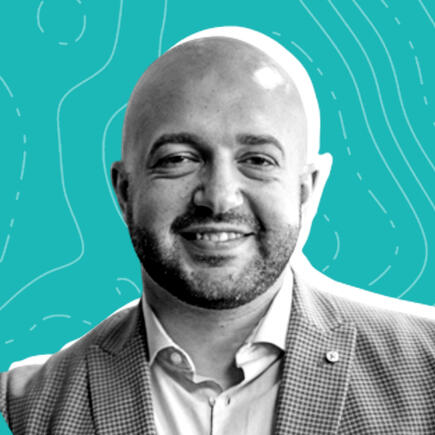 April Dominguez
CEO & Founder of Handsome
"I'm a first-time, Native American and Latina female founder of a beauty tech startup based out of Austin, TX. I worked with Jake for 3 months during one of the most critical and challenging times of my career.

Jake brings a wide variety of experiences and truth to his mentorship. He was able to pull from his rolodex of personal entrepreneurial experiences to relate and empathize with the challenges I faced through the tough things that founders are often afraid to talk about: Burnout, anxiety, self-doubt, people management and KPIs.

He's an incredible sounding board that provides tactical tips, resources and introductions to help navigate crisis' and challenges. He has an innate ability to level with you on any subject. During my three months with Jake I looked forward to every call as we hashed through 5-10 topics at a time spanning from affiliate & growth strategies to recruiting and mindset.

He made himself available outside of our scheduled conversations and has continued to be a support in my journey."
Itamar Zur
Co-Founder and CEO of Veho
"Jake and the Venture Scaler team have been HUGE for us. As we were starting to grow like a rocket ship we needed smart professionals who can help us ramp up employer branding, hiring, interviewing and content marketing.

Jake and his team created a 'machine' for us in those areas. They got us amazing recruiters to help with hiring across all positions in the company…for executive roles (especially in HR).

They've systemized our company blog to tell the Veho human story week in and week out, which helped both attract talent and also lift the team's morale. Shortly thereafter we were named a 'top 50 seed stage company to work for'. I can't recommend Venture Scaler enough!"
Eli Chmouni
CEO & Founder of Neon
"I would highly recommend Jake. I met Jake 7 years ago when working on a startup concept. Since then, Jake has been on the advisory board of two of my startups and has played a pivotal role in transforming our operations into success.

Jake is the mentor and advisor every startup entrepreneur needs in their life. During difficult times, he will support and encourage you on a personal level; while creating business strategies that take into account the issues you are facing.

I cannot count how many times I have called Jake for a quick question and sat down for a deep dive session. I believe his skills, passion, and dedication played a pivotal role in my success as an entrepreneur."
Nicki Werner
VP of Product Management at Hutch
"Working with Jake is like taking a Master Class in Operations. He was hired as a consultant for Hutch to help us improve production in order to scale our operation.

Jake was incredibly helpful; he took the time to understand every facet of our flows, his recommendations were right on point, and he was able to quickly adjust his strategies to accommodate any concerns.

Jake consistently over delivered and was very fun to work with. Any company—startup especially—would greatly benefit from Jake's help!
Blaine Light
Co-Founder & COO at Qwick, Former Ops at Uber
"Jake sees how to make a process better, playbooks every step of the way in crisp-clear steps, and scales it out to the operation at large.

He also sees things in a different light than most. Both these skills play to his advantage. I highly recommend Jake for his ability to scale projects across wide and diverse teams throughout the organization."
My Free Startup Resources
"How To Hire At Your Startup" Video Series
Set Up Your Hiring Systems (Part 1)
Learn how to create V1 of your employer brand, the key systems to set up to hire at scale, and how to facilitate an incredible candidate experience.
Design Your Roles & Process (Part 2)
Learn how to streamline and execute a people-first interview, hiring, and onboarding process from the ground up.
Source Your Candidates (Part 3)
Learn how to attract and source candidates before you have a recognizable brand, and use talent mapping to identify the right high-fit employees.
🎙 More from the Venture Scaler Podcast
On the podcast, my business partner Sasha and I interview startup leaders and share our proven playbooks for hiring, onboarding, building culture, and scaling your startup.
What our listeners are saying...

⭐️⭐️⭐️⭐️⭐️ "Another serving please! I can't wait for more of these. Sasha and Jake are so fun with their banter and their combined startup experience are best in class. Can't wait to dig into more of these episodes."